The Missus got a nice new publication in the mail today.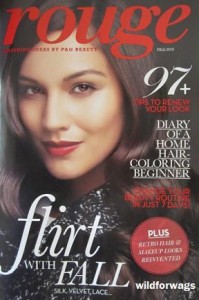 It looks like a real magazine, but it's actually branded content from P&G Beauty.
As in, Procter & Gamble.
Sample feature: Ask an Expert.
I'm 30, and need a good facial cleanser.

Any suggestions?
Would it surprise you to learn that P&G's Olay Definity Illuminating Cream Cleanser is the answer?
Of course it wouldn't.
---
John R. Carroll is media analyst for NPR's Here & Now and senior news analyst for WBUR in Boston. He also writes at Campaign Outsider and It's Good to Live in a Two-Daily Town.
John R. Carroll has 305 post(s) on Sneak Adtack
---