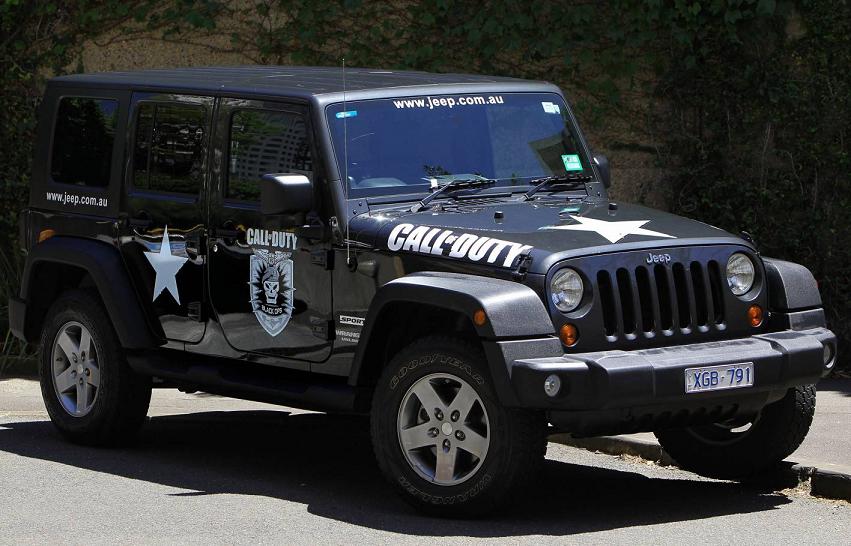 This is interesting. Apparently video game paraphernalia is getting expensive. We're talking more than $30 grand to buy your brand new Jeep Wrangler, the same car you get to drive around battlefields in your favorite game, Call of Duty (made by Activision, Inc). The newest version of this game launched this week and according to some may be the highest-selling game in 2010.
Mike Manley, President and CEO of the Jeep Brand at Chrysler Group LLC, is quoted all over as saying, that using Call of Duty, "We are able to expose the Jeep brand and its legendary capability to an entirely new group of consumers."
Activision is fully on board, too, and came equipped with some impressive marketing vocabulary. "This is a dynamic and fully integrated partnership that brings together two iconic brands across a full array of consumer touch-points," said Brad Jakeman of Activision Publishing, Inc.
As the LA Times reports:
Neither party would disclose terms of the deal, but both automotive and video game experts have suggested that Jeep likely paid Activision for the product placement.
It's definitely worth keeping an eye on how well these Jeeps sell and if the Jeep Wrangler product placement in the Call of Duty game will actually translate into gamers buying the real car.
---

Jess Kloss has 8 post(s) on Sneak Adtack
---