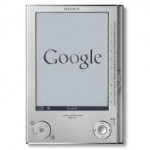 From NPR:
Is Your E-Book Reading Up On You?
E-books are quickly going mainstream: They represent nearly one out of 10 trade books sold.

It's easy to imagine a near future in which paper books are the exception, not the norm. But are book lovers ready to have their reading tracked?
Turns out the e-readers know how fast you read, how much at a time, even if you skip to the end. Oh, yes – and where you read.
Kindles, iPads and other e-readers have geo-location abilities; using GPS or data from Wi-Fi and cell phone towers, it wouldn't be difficult for the devices to track their own locations in the physical world.
Amazon, Barnes & Noble, and Sony wouldn't talk to NPR reporter Martin Kaste, but his piece does include a handy (and extensive) comparison chart from the Electronic Frontier Foundation, a nonprofit privacy-rights group.
Final word goes to author Stephen King:
"Ultimately, this sort of thing scares the hell out of me," King says. "But it is the way that things are."
Just not necessarily the way some people would like them.
---
John R. Carroll is media analyst for NPR's Here & Now and senior news analyst for WBUR in Boston. He also writes at Campaign Outsider and It's Good to Live in a Two-Daily Town.
John R. Carroll has 305 post(s) on Sneak Adtack
---