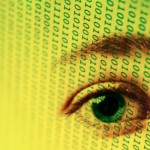 From Mashable:
Do Not Track Bill Introduced in Congress

A bill that would allow consumers to opt out of online tracking was introduced in the House of Representatives on Friday by California Democrat Jackie Speier.

If passed, the Do Not Track Me Online Act would provide an option for consumers to opt out of online tracking that advertisers use to target ads. The option would be analogous to the National Do Not Call Registry, and companies that didn't respect an Internet user's choice to opt out would be subject to legal consequences.
Uh-huh.
This bill will pass right about the time Christina Aguilera memorizes the national anthem.
---
John R. Carroll is media analyst for NPR's Here & Now and senior news analyst for WBUR in Boston. He also writes at Campaign Outsider and It's Good to Live in a Two-Daily Town.
John R. Carroll has 305 post(s) on Sneak Adtack
---