The hardtracking staff has long decried the proliferation of blogola, but now we're seeing new depths of pay-to-bray.
Exhibit Umpteen from Erika Adams at Racked.com:
Lord & Taylor's Uber-Successful Blogger Campaign Violated FTC Guidelines

Last weekend, Lord & Taylor paid 50 bloggers to wear a dress from its new Design Lab clothing collection and post it to Instagram, all at the same time. The initiative grabbed headlines the following week because the blitz worked incredibly well: the featured dress sold out within days of the posts.
Representative sample: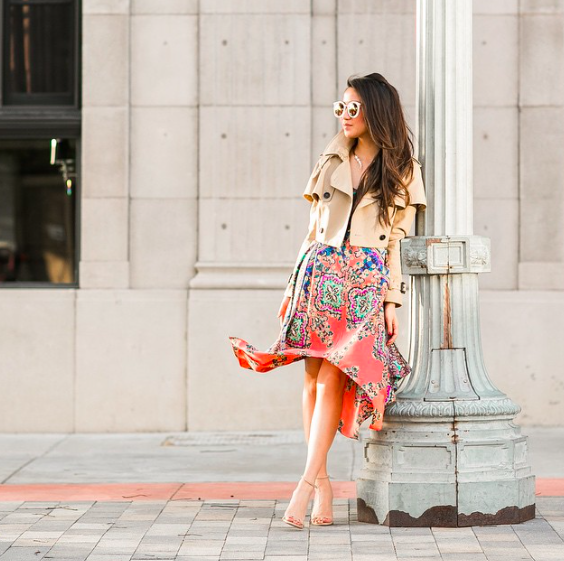 But . . .
A Marketing Land report reveals that none of the bloggers specified that Lord & Taylor had sponsored the Instagram posts, which puts the campaign in violation of the U.S. Federal Trade Commission guidelines for digital advertising.
Then again . . .
[Yesterday Marketing Land] received an emailed statement from a Lord & Taylor spokesperson: "We are proud of this campaign and our partnerships but want to reiterate that our influencers were compensated by Lord & Taylor, as is customary in these types of programs. We are always looking for ways to improve our process and communications with our customers. We look forward to continuing to build great marketing campaigns."
Reiterate? Really? Not to get technical about it, but Lord & Taylor never iterated in the first place.
Of course, that's typical of the catch-me-if-you-can attitude among stealth marketers.
Many thanks to Marketing Land for catching this one.
---
John R. Carroll is media analyst for NPR's Here & Now and senior news analyst for WBUR in Boston. He also writes at Campaign Outsider and It's Good to Live in a Two-Daily Town.
John R. Carroll has 305 post(s) on Sneak Adtack
---