As the hardtracking staff has repeatedly noted (see here and here and here just for starters), the New York Times is up to its neck in native advertising.
(Our personal favorite is the Russian nesting ads – a Times print ad for a Times native ad – that ran back in July. For a detailed look at the Times's $30 million T Brand Studio native advertising shop, see this excellent Monday Note post by Frédéric Filloux.)
Now comes the latest combo platter: native advertising and the Times VR push.
From Digiday:
The New York Times and the Weinstein Company have launched "Carol: Dearest…" the first virtual reality project from the publisher's native advertising unit for a movie studio — and the first one of its kind that lets viewers control the action. The ad is for the studio's upcoming movie, "Carol."
First, here's the print ad, which ran in the December 13 New York Times magazine.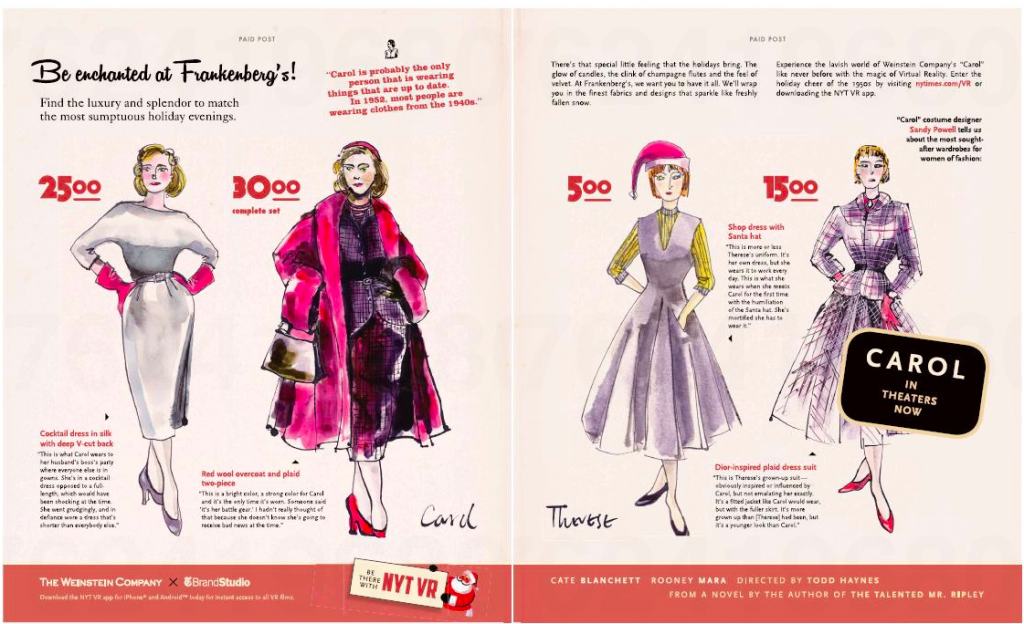 Clever, eh? Here's the main text:


Frankenberg's is the fictional department store where Carol's love interest Therese works. Sample copy for some of the clothes in the ad includes this one for Carol: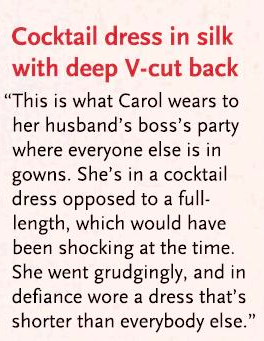 And this one for Therese:
It's interesting that the "Carol: Dearest. . ." Paid Post is touting the Times's VR promotion for the movie, since that entire edition of the Times Magazine is one big promo for another Times VR story, Take Flight, starting with the front cover.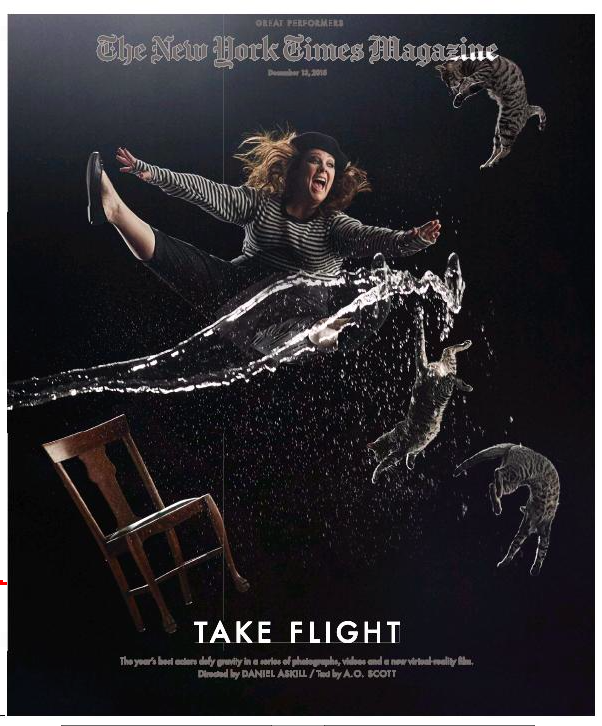 Desktop version of the 360° video here.
But the funny thing is, when you go to the Times VR web page, you can barely distinguish the editorial content from the ad content.
Here's the top layer:
And here's the next layer: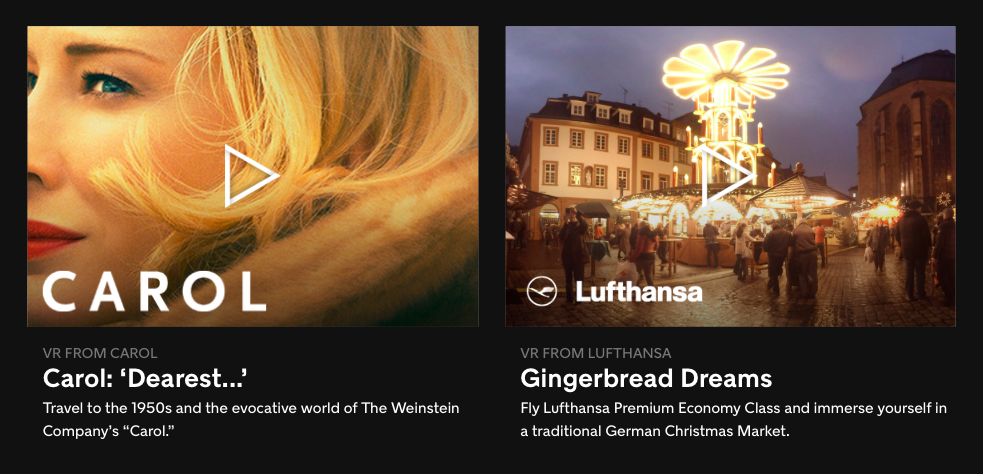 (As luck would have it, the Carol: 'Dearest. . .' video is the only one of those four that doesn't play. Go figure.)
The point is, the advertising videos are virtually indistinguishable from the editorial videos. Which is the whole point of native advertising.
So, to recap:
The New York Times is using its print edition to run native advertising promoting virtual reality videos that feature native advertising that looks like editorial content.
Like we said: Russian nesting ads.
---
John R. Carroll is media analyst for NPR's Here & Now and senior news analyst for WBUR in Boston. He also writes at Campaign Outsider and It's Good to Live in a Two-Daily Town.
John R. Carroll has 305 post(s) on Sneak Adtack
---