In an understandable effort to boost ad revenues (and thereby sustain its newsgathering operation), the New York Times has increasingly blended native advertising (widely touted as the financial lifeline for media outlets) with ads in the Times print edition, as the hardtracking staff has dutifully noted.
Representative sample of Ru$$ian nesting ads (via the Times T Brand Studio) from the past few months.
Lately there's been a flurry of Russian nesting ads in Times print editions: June 15 for UBS ("What It Takes to Be Human"), June 23 for Philips ("Loving Hearts"), and [August 12] another one for Philips:
That ad promotes this ad, "Realizing a Dream."
You get the idea, right?
Now comes this full-page ad in last Friday's edition of the Times.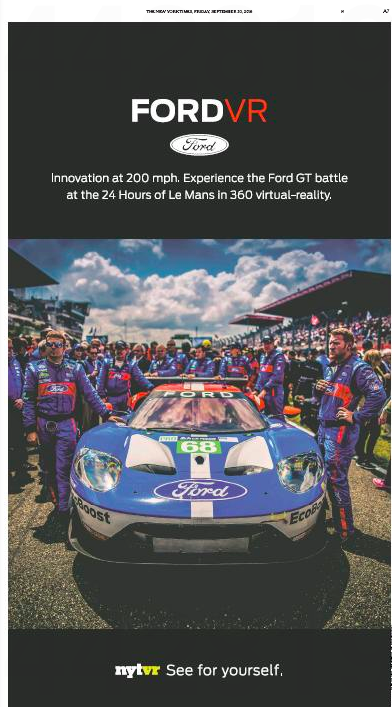 That's an ad for this ad on the Times website: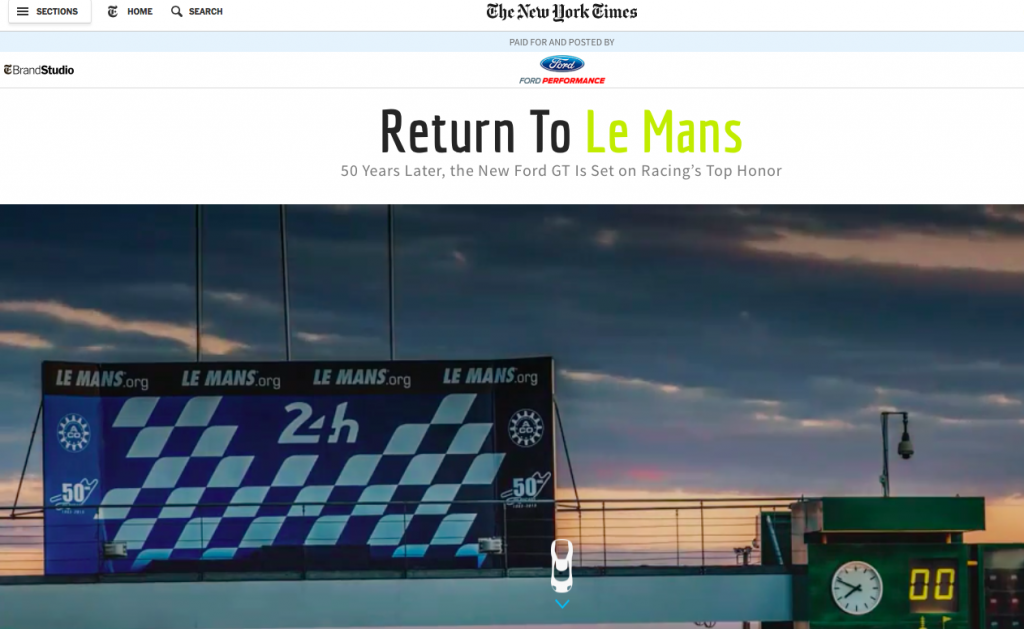 Virtual Reality, it turns out, is the New Native Advertising – that is to say, the next supposed savior of mainstream media.
(Virtual) Reality Check: What will actually save traditional media organizations is establishing that the content they offer is both worthwhile and worth paying for in a world of commodity news.
Until they do that, they're just running on fumes.
---
John R. Carroll is media analyst for NPR's Here & Now and senior news analyst for WBUR in Boston. He also writes at Campaign Outsider and It's Good to Live in a Two-Daily Town.
John R. Carroll has 305 post(s) on Sneak Adtack
---