For the past four years the hardtracking staff has chronicled the drift by the New York Times toward cross-platform integration of native advertising, a.k.a. Russian Nesting Ads. A company runs an ad in the paper's print edition that promotes an online ad that the Times's T Brand Studio has created to look like editorial content. (Representative sample here.)
Now comes the latest in this State of the Cuisinart marketing – Shell's two-page spread in Wednesday's Times touting a Shell ad on the Times website.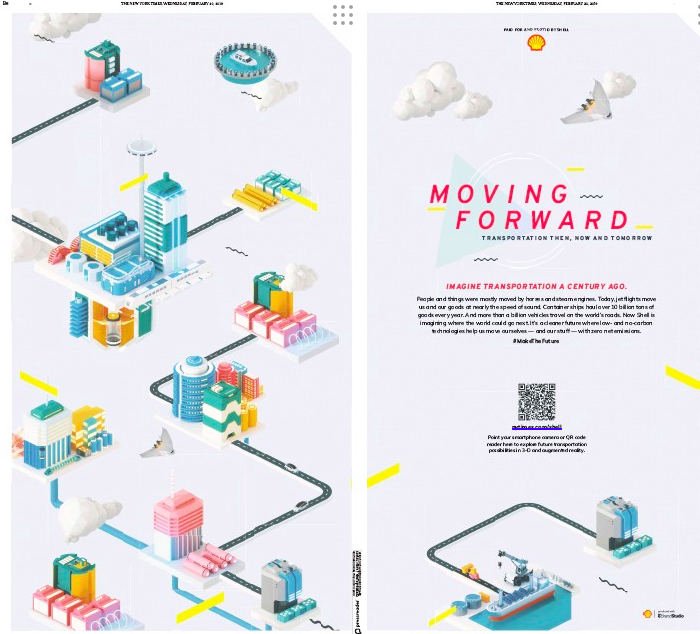 Copy close-up:
New wrinkle for the Times: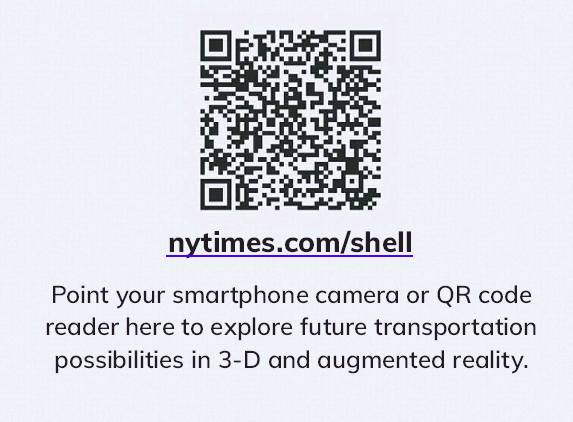 Don't bother going to nytimes.com/shell; whatever's there disappears about two seconds after the page loads.
Regardless, what we have here is a multi-platform greenwashing campaign from Shell – print, web, 3-D, augmented reality – all blessed with the New York Times halo.
Which is to say, a splendid Times is guaranteed for all.
---
John R. Carroll is media analyst for NPR's Here & Now and senior news analyst for WBUR in Boston. He also writes at Campaign Outsider and It's Good to Live in a Two-Daily Town.
John R. Carroll has 305 post(s) on Sneak Adtack
---