As the hardtracking staff noted yesterday, Time Inc. has accelerated its naked sellout to advertisers with a new initiative that has its magazine editors creating ads for paying customers.
Via Advertising Age:
Time, InStyle Editors Helped Create Print Ads for Google Campaign

Cost Cutting Boosts Profits During Fourth Quarter

Editors at 11 Time Inc. magazines — including Time and InStyle – were put to work on behalf of an advertising campaign for Google's mobile app last fall, according to Time Inc. CEO Joe Ripp.

The move illustrates how quickly the editorial-driven culture at the magazines' parent company, Time Inc., has shifted in little more than a year.

"Each editor had to come up with two to three questions per issue that were contextually relevant and would get our readers to open the Chrome app on their mobile device and ask Google," Mr. Ripp told investors Thursday during a call about the company's fourth-quarter earnings.
But wait – Time Inc. chief content officer (read: Pimper in Chief) Norman Pearlstein tells Re/code that's not entirely correct.
Time Inc. Exec: Actually, Our Editors Didn't Create Ads for Google. But They Could!

Not very long ago, the notion that magazine writers and editors would help make ads for that magazine was unthinkable. Now it's heading toward the new normal: Last month, Conde Nast announced its editorial team would start making "branded content" — that is, ads — for some clients. And yesterday Time Inc. CEO Joe Ripp told investors that his editors had created ad products for Google.

Turns out, Ripp was wrong — though he was directionally correct, as some people like to say: Time Inc. editors created stuff for Google, but they didn't get paid for it. But they'd be happy to make stuff for Google, and get paid for it, in the future.

That's according to Norman Pearlstine, the company's chief content officer, who notes that Time Inc. editors have already created an advertorial product for Amazon — holiday gift guides that the company described to readers as a "Special Supplement From the Editors" of various Time Inc. publications "for Amazon."
So, to summarize: "Pearlstine says it was his idea to have editors create small 'touts' on his magazine's pages last year that would encourage readers to download Google's flagship search app."
Representative sample: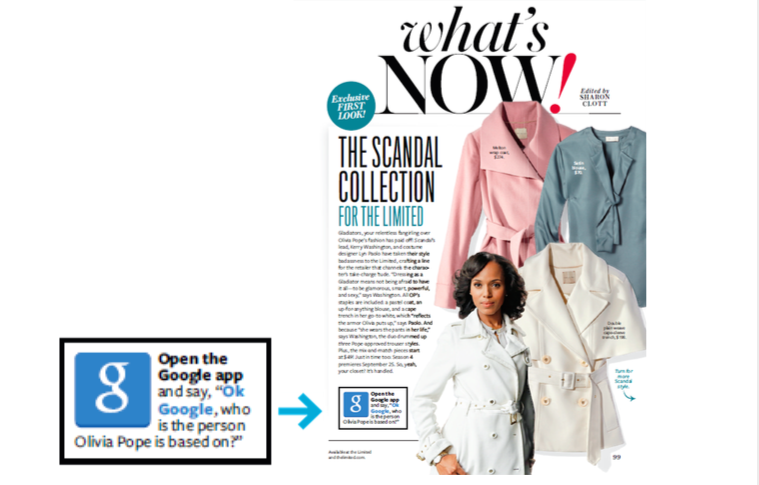 Actual Google ad: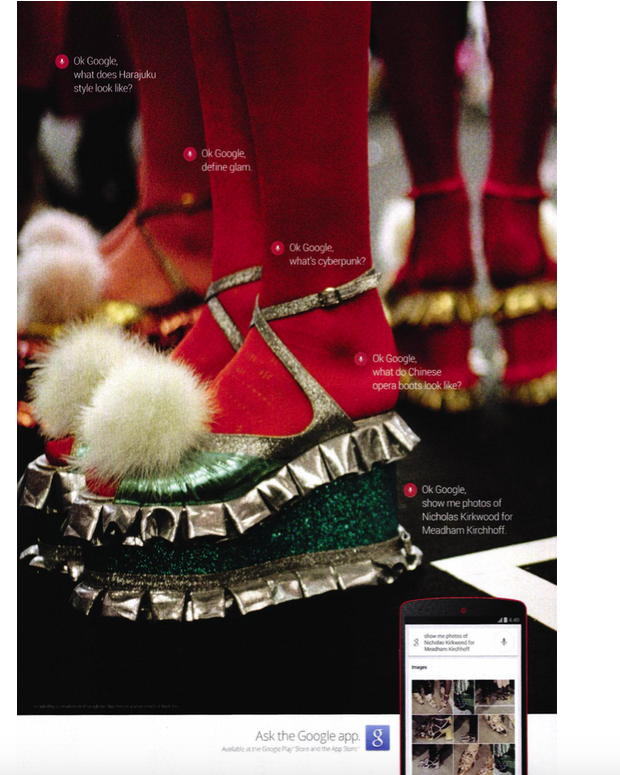 Totally unbelievable explanation: "Pearlstine says that his company got paid for the InStyle ad, but that it didn't get paid to create the 'tout,' and the fact that both things ran last fall aren't connected. 'I would have done that whether there were ads or not,' he said."
Uh-huh. And if you believe that, you also believe Brian Williams is a legit newsman.
---
John R. Carroll is media analyst for NPR's Here & Now and senior news analyst for WBUR in Boston. He also writes at Campaign Outsider and It's Good to Live in a Two-Daily Town.
John R. Carroll has 305 post(s) on Sneak Adtack
---