Tonight Show host Jimmy Fallon has brought many welcome new features to the venerable NBC franchise.
Start with his Slow Jam the News series. Representative sample (Barack Obama division):
Then there are his dead-on musical parodies.
Excellent!
But not so excellent – or welcome – is Fallon's auctioning off the Tonight Show to native advertising.
Exhibit A: GE Fallonventions.
There's also Fallon's pimping out the show to Lexus, but why get technical about it.
Except it sort of gets worse from there.
This ad ran in Wednesday's Wall Street Journal: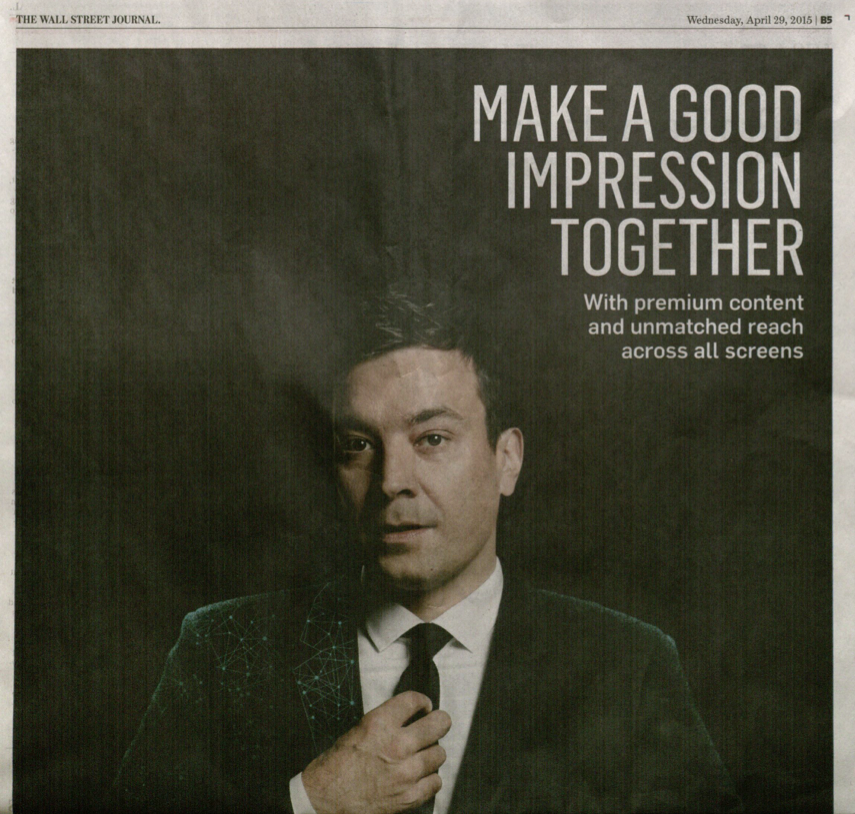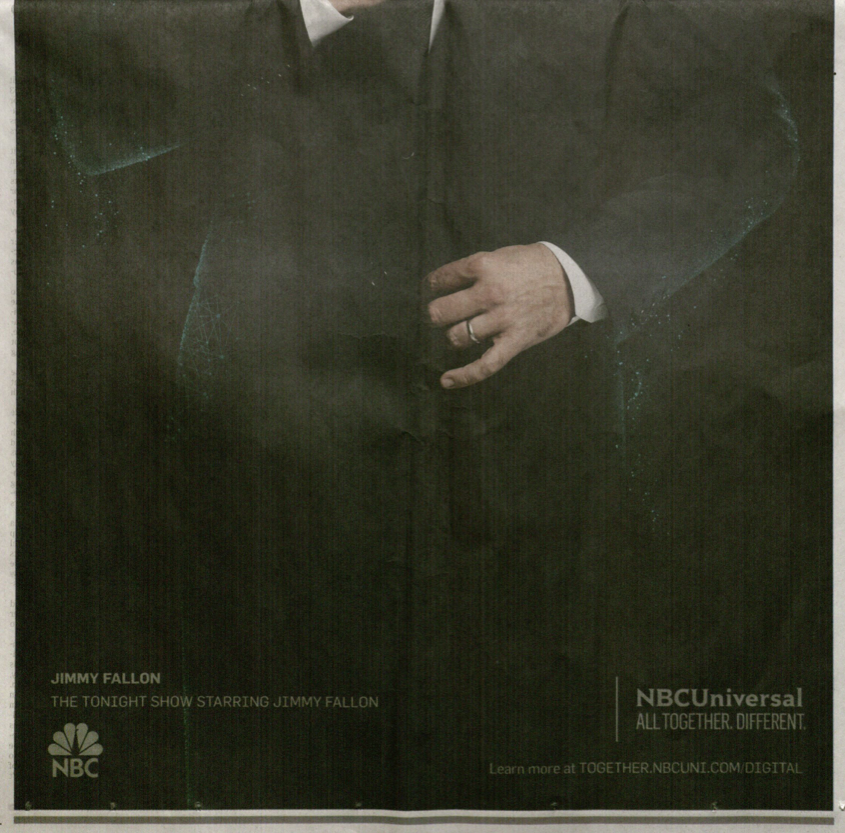 Which leads to this:
 A MESSAGE FROM NBCUNIVERSAL

We've all heard that age-old question, "If a tree falls in the woods, and no one is around to hear it, does it make a sound?" Well, in the digital advertising business, the question goes like this: "If an ad is served around content that no one can see or is really watching, should an advertiser have to pay for it?" . . .

As technology continues to advance, we have to continue to hold ourselves to the highest possible standard, keep investing in the best content development out there and never stop evolving to meet the needs of our advertising clients. In our industry, the exceptional must be the norm.
Rough translation: Just about every bit of NBC content is for sale.
Especially Jimmy Fallon's Tonight Show.
Slow jam that.
---
John R. Carroll is media analyst for NPR's Here & Now and senior news analyst for WBUR in Boston. He also writes at Campaign Outsider and It's Good to Live in a Two-Daily Town.
John R. Carroll has 305 post(s) on Sneak Adtack
---