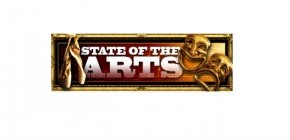 As the hardtracking staff recently noted, the Boston Herald has launched a new web feature called State of the Arts. We wrote at the time, "The feisty local tabloid's new State of the Arts blog appears to be the paper's entry into the commerce journalism racket," a reference to several posts that had bylines from local arts groups.
The hardtracking staff will try to contact the Herald to ask if those last two posts are paid placements. But we don't expect the Herald will respond, most likely because they don't appreciate the efforts of the hardreading staff at It's Good to Live in a Two-Daily Town.
We're happy to report we were wrong! Ronny Le Blanc, the Herald's director of digital, called and very helpfully answered all our questions.
He said that right now there are no paid posts on State of the Arts ("it's more of a barter situation now" – the organizations provide the content, the Herald provides the space). But, Le Blanc added, "we're open to branded content . . . and looking at getting paid sponsors in the future."
The hardtracking staff is reasonably certain they'll do just that.
All the kids are.
---
John R. Carroll is media analyst for NPR's Here & Now and senior news analyst for WBUR in Boston. He also writes at Campaign Outsider and It's Good to Live in a Two-Daily Town.
John R. Carroll has 305 post(s) on Sneak Adtack
---