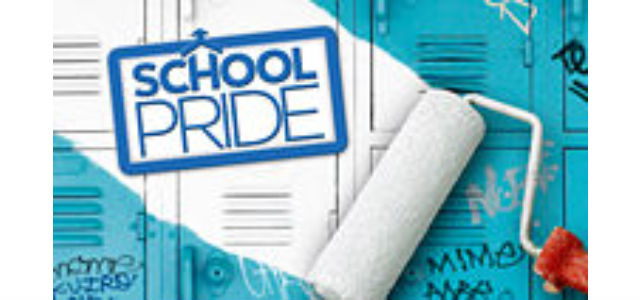 Headline of a Friday New York Times piece:
Sponsors Also Star in School Makeover Reality Show
NBCs new reality program "School Pride" (Friday nights at 8, a.k.a. Death Valley), which showcases rehabs of rundown schools, is, according to the Times, "a microcosm of both the good side (authentic, if totally random, charity) and the bad side (stunning superficiality, rampant commercialism) of this particular corner of reality television."
In the rampant commercialism department, "School Pride" abandons all subtlety and just jams product placements into the proceedings.  From the Times piece:
No science classroom or computer laboratory is refurbished without getting a huge Microsoft logo over the door. The camera lingers on a Hewlett-Packard logo; students and teachers shriek with delight during shopping trips to Wal-Mart and Home Depot. An elementary school in Baton Rouge, La., becomes the home of a People Magazine Reading Room, and the magazine's managing editor, Larry Hackett, squeezes himself into a child-size chair to discuss the importance of books.
But wait. There's more.
Each episode also features the human version of product placement, the celebrity drive-by. Gov. Arnold Schwarzenegger of California; Randall Gay, a cornerback for the New Orleans Saints; and members of the country-pop group Lady Antebellum all drop in for some carefully controlled time with the children.
Of course, it's the carefully controlled time with commercial products that the show is all about.
---
John R. Carroll is media analyst for NPR's Here & Now and senior news analyst for WBUR in Boston. He also writes at Campaign Outsider and It's Good to Live in a Two-Daily Town.
John R. Carroll has 303 post(s) on Sneak Adtack
---