It's no secret that newspapers are constantly looking for new ways to generate and increase ad revenues.
Today's Boston Globe has a new one on the hardtracking staff:
Wholesale blogvertising in the paper's G section.
The full-page blogvert: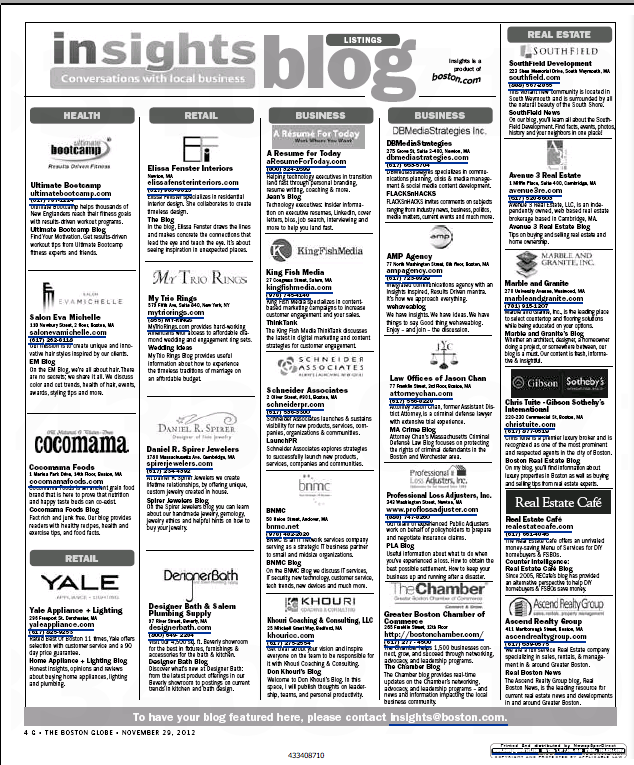 That certainly seems to be paid placement for the Health, Retail, and Business blogs, although the page doesn't say that anywhere specifically. There is, however, contact information:
Here's what the hardtracking staff found on the homepage of the Insights site:
Notice that the "Special Advertiser Feature" is kind of smushed in the middle of multiple graphics. Beyond that, once you scroll past the first entry, there's no indication at all that this is advertising.
Which is, we assume, the whole point.
---
John R. Carroll is media analyst for NPR's Here & Now and senior news analyst for WBUR in Boston. He also writes at Campaign Outsider and It's Good to Live in a Two-Daily Town.
John R. Carroll has 303 post(s) on Sneak Adtack
---