The hardtracking staff has written ad(!) nauseum about how deceptive the new wave of branded content in general and native advertising in particular tends to be.
Not so in the case of media maven Jim Romenesko. Sponsored content posts on his blog are no ads in sheep's clothing.
Here's how they look among the other posts:
And here's what you click to: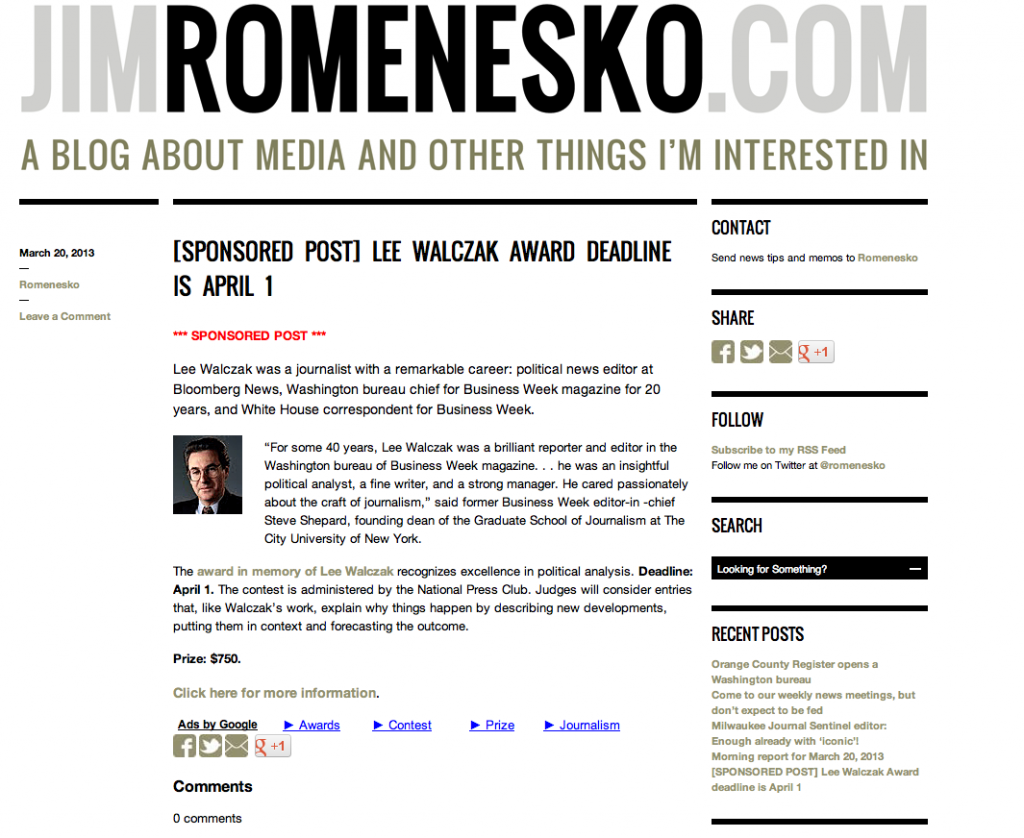 In both cases, it's perfectly clear what you're reading.
An advertisement.
And that's exactly the way it should be.
---
John R. Carroll is media analyst for NPR's Here & Now and senior news analyst for WBUR in Boston. He also writes at Campaign Outsider and It's Good to Live in a Two-Daily Town.
John R. Carroll has 302 post(s) on Sneak Adtack
---