From our Case Studies desk
It all started when the hardtracking staff saw page 12 of Sunday's Boston Herald:
It was this item that caught our eye: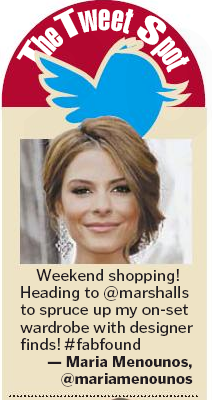 That got us to wondering who was paying whom. So we started poking around.
And here's what the hardpoking staff discovered.
#1. Maria Menounos' original tweet:

#2. Other #fabfound tweets: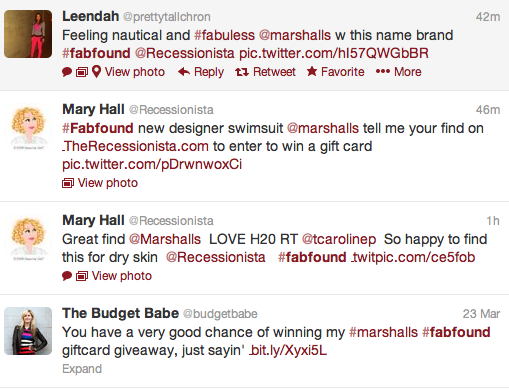 #3. The connection between Marshalls and #fabfound:
#4. The hardtracking staff's tweet to Maria Menounos:

Oddly enough, Maria hasn't responded yet.
But you get the picture, yeah?
---
John R. Carroll is media analyst for NPR's Here & Now and senior news analyst for WBUR in Boston. He also writes at Campaign Outsider and It's Good to Live in a Two-Daily Town.
John R. Carroll has 303 post(s) on Sneak Adtack
---