This week the Federal Trade Commission addressed the blurring of the lines between advertising and editorial content on search engines.
From MediaPost:
Search engines are increasingly blurring the differences between paid ads and organic listings, the Federal Trade Commission said on Tuesday.

"In recent years, the features traditional search engines use to differentiate advertising from natural search results have become less noticeable to consumers, especially for advertising located immediately above the natural results," Mary Engle, FTC associate director for advertising practices, said in letters to search engine operators. The letters marked the agency's first major guidance to search engines since 2002, when the agency stated that search companies should clearly differentiate sponsored ads from organic results.

The letters were sent to dozens of companies, including Google, Bing, AOL and Yahoo.
APM's Marketplace has a smart interview here,  and the New York Times provides these helpful examples from Google . . .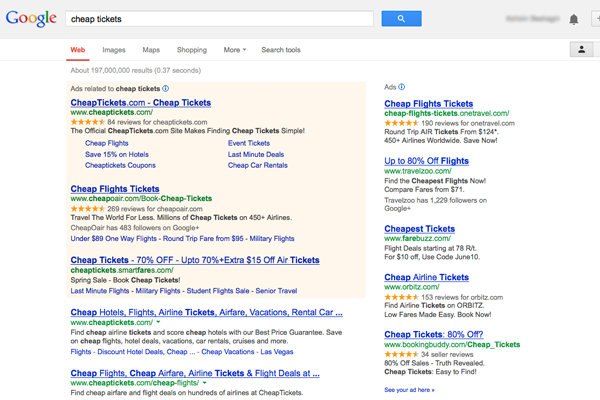 . . . and from Bing.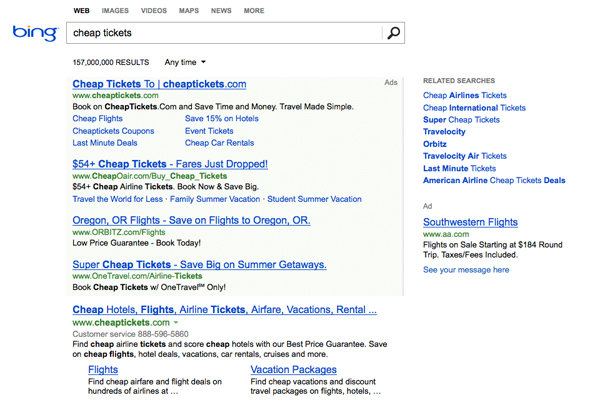 The FTC warning is a good start, because the shading keeps getting lighter and the labeling keeps getting smaller in the ad listings. But there's plenty more that the agency should be addressing.
Take, for example, this post from Mediaite:
Sure, it's labeled "Sponsored Content" – but what's to keep the average reader from thinking that refers to just the banner and sidebars, instead of everything on the page? Also, when Mediaite rents out its editorial content to marketers, it shouldn't byline it "Mediaite Staff." That just muddies the situation.
As the hardtracking staff has consistently noted, branded content/native advertising is only going to become more prevalent. The FTC should exercise some oversight while the stealth ads are still in their formative stages. Before, that is, the corn is off the cob.
---
John R. Carroll is media analyst for NPR's Here & Now and senior news analyst for WBUR in Boston. He also writes at Campaign Outsider and It's Good to Live in a Two-Daily Town.
John R. Carroll has 304 post(s) on Sneak Adtack
---