The walls keep tumbling down.
In the beginning, there was product placement. Then came product integration.
Now? Now comes – what should we call this? –  product domination.
From the New York Times:
Like That Vase on the TV? Click Your Phone to Buy It

ABOUT 87 percent of Americans watch television while using devices like smartphones and tablets, but most of that second-screen usage is unrelated to the show or movie, according to the NPD Group, a market research company.

Now, in what could signal a new era for product placement, Target will feature dozens of products on a new episode of "Cougar Town," the TBS comedy series, and, at the moment the products appear on television screens, encourage viewers to purchase them on their second screens.

The episode that airs on Tuesday at 10 p.m. Eastern will be simulcast online, at ShopCougarTown.com. When viewers watching television see, say, a Target vase that they like on a mantle, they can look at the synced online version, where, by clicking a flashing red plus-sign character on the vase, they are taken to Target.com, where they can buy it.
We have seen the future, and it looks like this: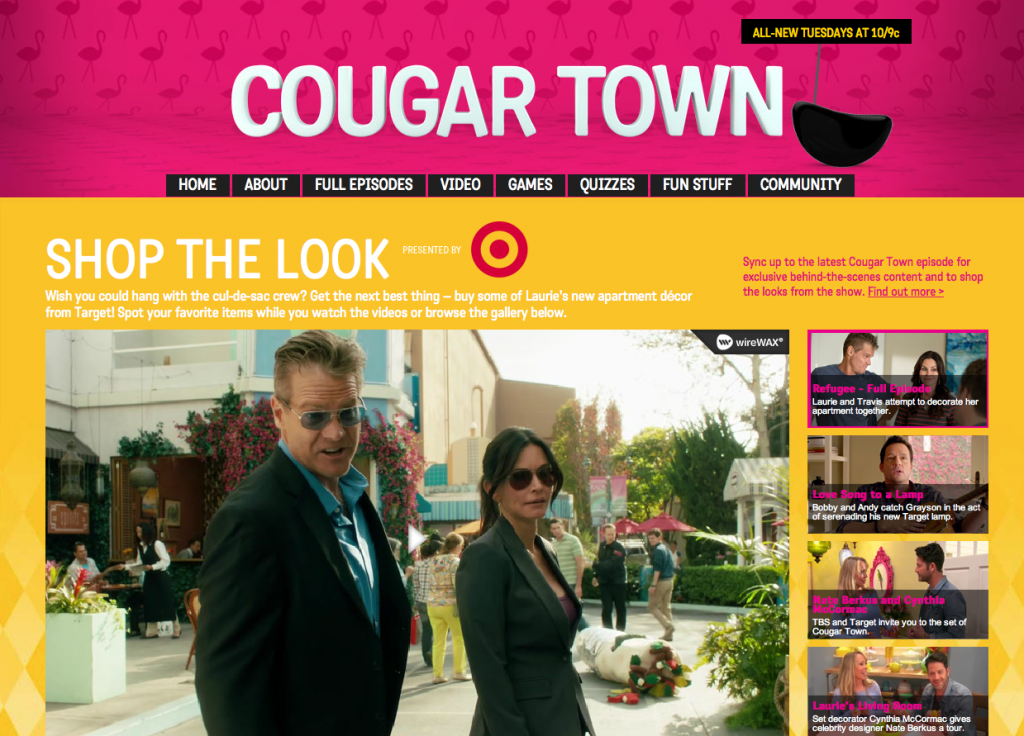 And this:
Oh, yeah – that vase? Here you go.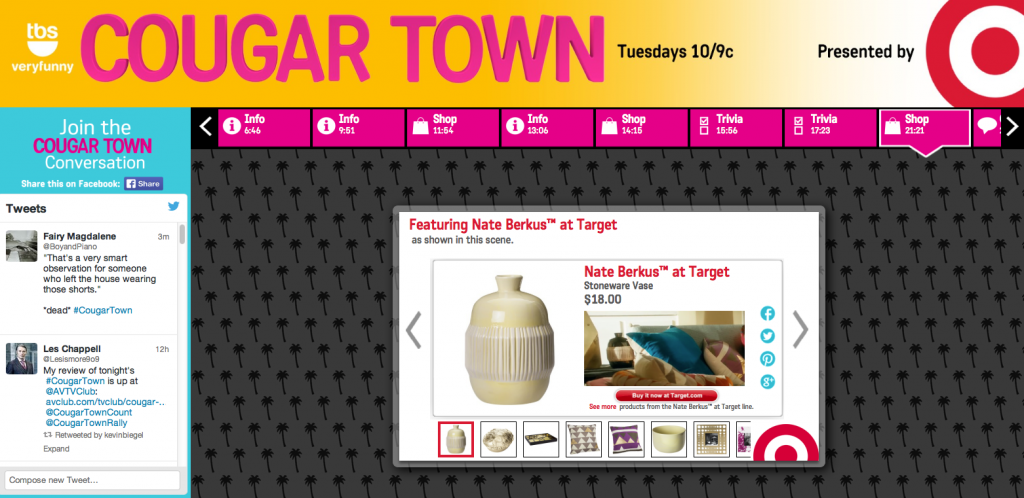 Sellouts don't get much bigger than this.
---
John R. Carroll is media analyst for NPR's Here & Now and senior news analyst for WBUR in Boston. He also writes at Campaign Outsider and It's Good to Live in a Two-Daily Town.
John R. Carroll has 305 post(s) on Sneak Adtack
---