Our First Annual Native Advertising Trifecta: Past . . . Present . . . Future?
by
John R. Carroll
on
Jul 6, 2015
•
1:22 pm
No Comments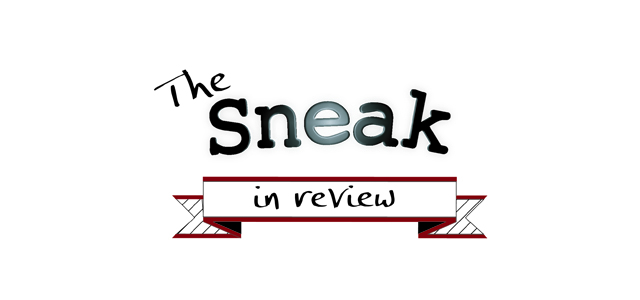 As you splendid readers know, the hardtracking staff has been on native advertising like Brown on Williamson for-like-ever. They're called "native" ads because they mirror the editorial content around them – the better to trick you with, my dear.
Ads in sheep's clothing, in other words.
So, what's the problem with that – besides, you know, the ads misdirecting you at best and deceiving you at worst?  The problem is that allowing brands to trick out their ads as editorial content threatens to devalue both. At least that's what old fogies like us think.
Many publishers, on the other hand, value native ads as the revenue savior of the industry and the wave of the future.
As it turns out, they were also the wave of the past.
Part 1: A little history
According to this excellent piece by Adrienne LaFrance in The Awl, native advertising has been around since for-like-ever.
No, BuzzFeed Did Not Invent Native Advertising

News curmudgeons relish blaming the internet for things they don't like, a pastime that is maddening, a little sad, and just ironic. These people who fetishize print media's past are often selective in their memories of it.

For instance, BuzzFeed didn't invent coverage of silly animals, and it certainly didn't invent native advertising—that is, advertising with a narrative structure that mirrors surrounding editorial content. (You might also call this "sponsored content" or "advertorial.")

Much of the recent media chatter about native ads makes it sound as though sponsored content was just invented. But what we now call native advertising has deep roots in print journalism—as do aggregation, curation, and opinion-infused reporting.
Exhibit A appeared circa 1927 in the aptly named Honolulu Advertiser as "an 80-page advertorial to mark the opening of the Royal Hawaiian Hotel – 'Hawaii's Greatest Hostelry.'"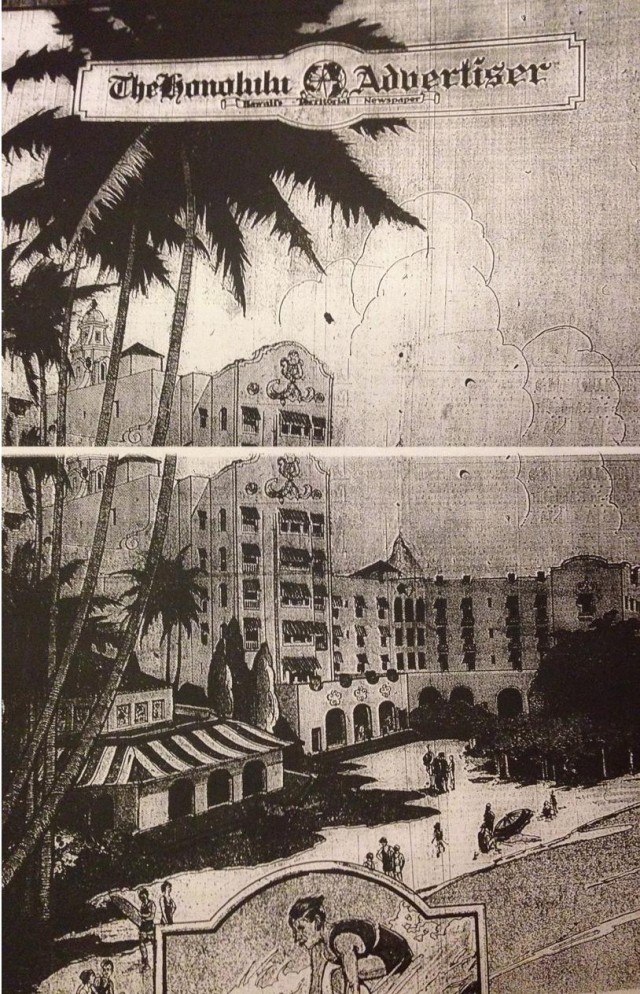 The paper's publisher, Lorrin Thurston, declared "This is not a paid write-up nor an ad."
Except it was.
It got so bad, LaFrance notes, that "newspapers sometimes labeled editorial content as not sponsored," as in this 1915 Arizona Republican story.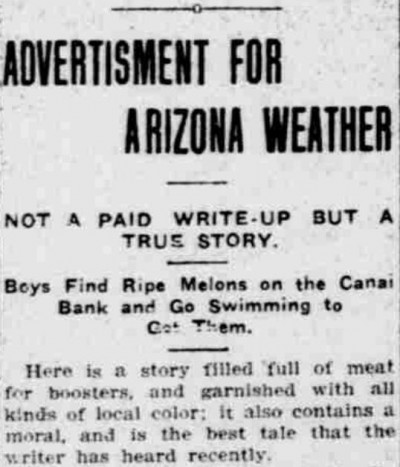 And so it went, right up through New York Times advertorials in the 1970s and the New Yorker's notorious 2005 sellout to Target of an entire edition, with this cover as a bonus.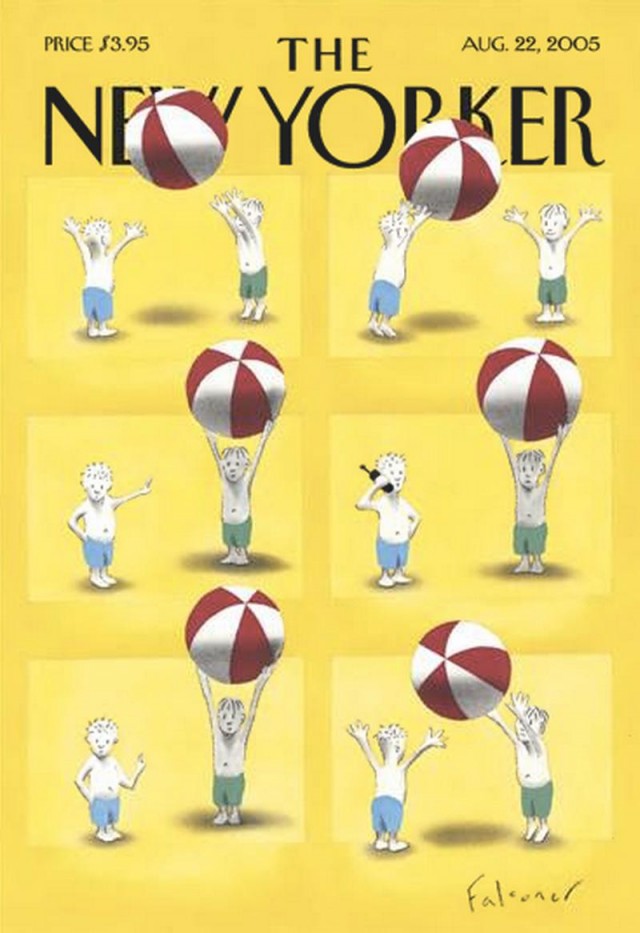 So, LaFrance concludes, "[posturing] that  native advertising is a product of the internet age is not only wrong, it obsfuscates essential and constructive conversations about the practice."
Exactly. So what is the practice these days?
Part 2: A little mystery
By definition, a lack of transparency is baked into the concept of native ads, starting with how they're labeled. Ad Age's Michael Sebastian provides a helpful primer:
Media Companies Take Pains To Avoid Scarlet 'A' For 'Ad'

Native Adds Go by Many Names

Media executives insist their native ads are always clearly labeled to avoid confusing readers over which articles came purely from editorial staff and which content an advertiser paid to produce and run.

But an analysis of two dozen news and lifestyle sites, social media platforms and popular mobile apps shows that none of the companies that rely on this strategy for ad revenue actually refers to them in a way most recognizable to consumers: advertisement.
For the small-type impaired, the Refinery29 ad above is labeled "Refinery29 + REVLON Present" – a designation almost as opaque as some of Revlon's products.
Other examples from the Ad Age piece:
Sebastian's piece also contains a helpful chart with the labeling practices of 23 publications, none of which use the word "ad" or "advertising." The closest we get is the New York Times designation: "Paid For and Posted By."
The operating philosophy seems to be, if we call it a whole lot of different names, there won't appear to be so much of it.
File under: An ad by any other name would sell as sweet.
Part 3: A little . . . resistery?
As Ad Age's Sebastian notes, a recent survey by the Interactive Advertising Bureau found that "only 41% of consumers said native ads on general news sites were clearly identified as paid for by a brand."
And there's even worse news for the Native Adniks. From Poynter's Benjamin Mullin:
Report: One-third of readers disappointed or deceived by sponsored content

About a third of news consumers in both the United States and the United Kingdom feel tricked or let down by sponsored content or native advertising, according to a new report released this evening by the Reuters Institute for the Study of Journalism.

The 2015 Digital News Report also reveals that half of news consumers surveyed grudgingly accept sponsored content on the basis that it helps provide them with free news. But more than a quarter think less highly of the news outlet that publishes native advertising or sponsored content.
Actually, the number in the U.S. is even higher – a whopping 43% are disappointed or feel deceived by stealth marketers.
So how do leading publishers respond? They double down.
The Economist Group is counting on its native advertising division to make up for its reported 46% decrease in print revenue over the past three years. And the New York Times is looking to double its branded content business through its T Brand Studio, according to Ken Doctor in Capital New York.
The Times has found the big budget sweet spot for its T Brand Studio: between $250,000 and $500,000. It now has completed 70 campaigns for 60 advertisers . . .

The Times did $186 million in overall digital advertising in 2014. Of that . . . we can figure the first year of T Brand Studio contributed about $12-15 million.
(To be sure graf goes here.)
To be sure, the Times has so far done a good job in maintaining what public editor Margaret Sullivan called a delicate balance. And roughly 10% of overall digital ad revenue coming from native is pretty  small beer. The Grey Lady should just avoid getting tipsy on it.
Because odds are, the more native advertising we see – no matter how it's labeled – the more that 43% of disgruntled news consumers is likely to grow.
---
John R. Carroll is media analyst for NPR's Here & Now and senior news analyst for WBUR in Boston. He also writes at Campaign Outsider and It's Good to Live in a Two-Daily Town.
John R. Carroll has 305 post(s) on Sneak Adtack
---
Tags:
Ad Age
,
Adrienne LaFrance
,
advertorials
,
Benjamin Mullin
,
BuzzFeed
,
Capital New York
,
Economist Group
,
Edelman PR
,
Honolulu Advertiser
,
Interactive Advertising Bureau
,
Ken Doctor
,
like Brown on Williamson
,
Lorrin Thurston
,
Michael Sebastian
,
Native Adniks
,
native advertising
,
New York Times
,
New Yorker
,
Poynter
,
Refinery29
,
Revlon
,
Royal Hawaiian Hotel
,
T Brand Studio
,
Target sellout
,
The Awl
,
The Grey Lady